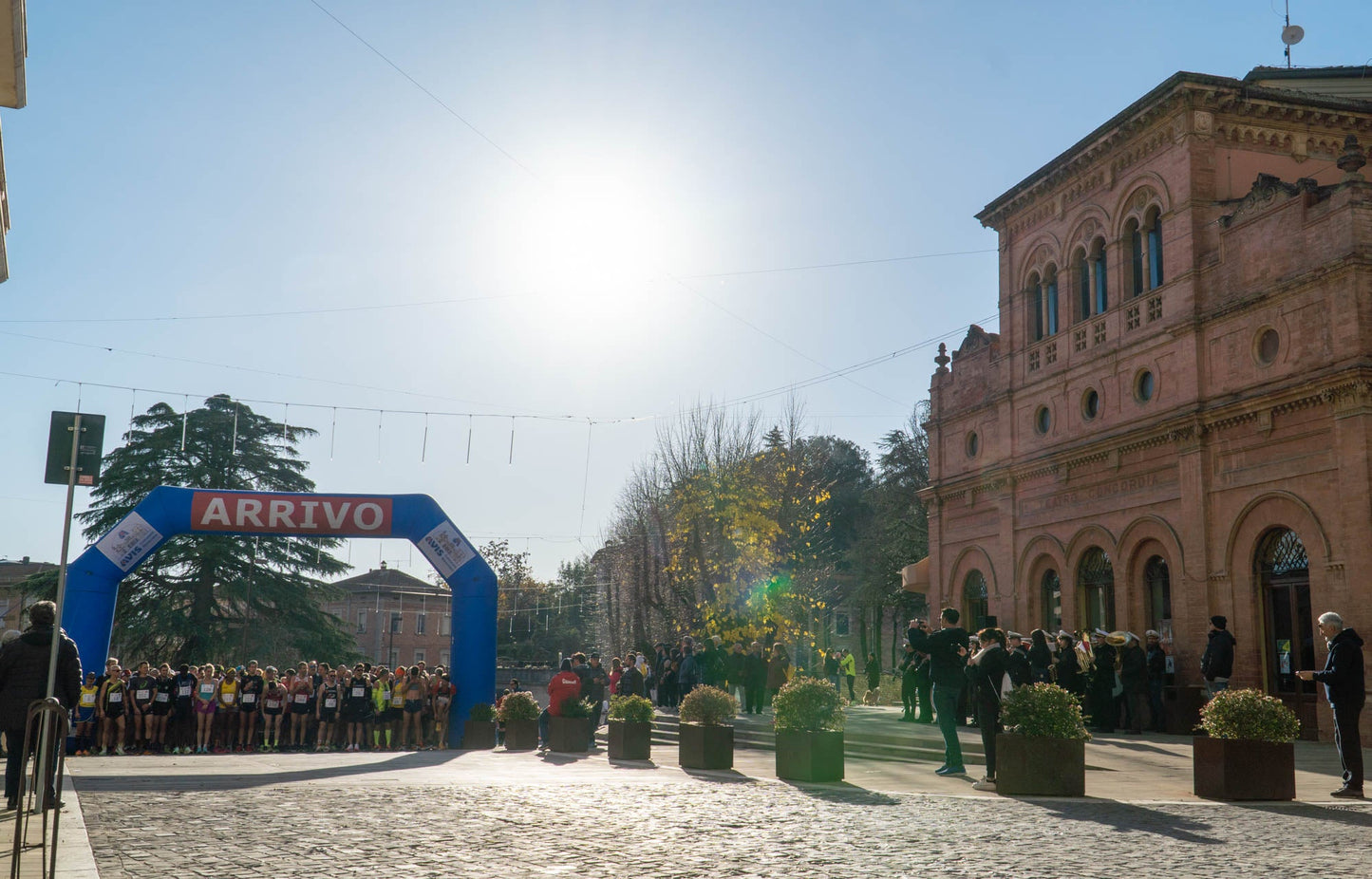 It was a great day of sport that took place on Sunday 27 November in Marsciano thanks to the third edition of the foot race 'La corsa delle Fornaci'; M+Performance could not miss such an important appointment in our area.
M+Performance​​
Over 300 sportsmen took part in the Corsa delle Fornaci
Great participation in the third edition of the foot race promoted by the Pro-loco of Tripoli together with the Fornaci Briziarelli Marsciano, with the collaboration of many associations from Marsciano; the result of this organizational effort was a great day of sport with over 300 runners who, after starting in front of the Concordia Theater, ran along the streets of the center of Marsciano, then going into the countryside, touching the Fornaci Briziarelli di Marsciano and then going up at the Palazzetto dello Sport in Marsciano where the finish line was located.

A double route with the competitive 11km race and the non-competitive 5km, a day kissed by the warm autumn sun.
M+Performance​​
M+Performance​​
Triumph of Simon Kibet Loitanyang and Silvia Tamburi on the distance of 11.5km
Success went to Simon Kibet Loitanyang and Silvia Tamburi over the distance of 11.5km; the Kenyan crossed the line after 35'39" leaving behind Marco Melchiorri (36'14") and Alessio Malfagia (37'23").

Silvia Tamburi of Athletics Avis Perugia finished in 42'06" ahead of Ana Nanu (45'46") and Irene Virginia Quinonez (45'49").

M+Performance was with a stand at the finish line and it was an opportunity to let the 300 athletes who took part in this day taste our product; many were amazed to know that there is a product for sports that comes from Umbrian olive trees, a product rich in polyphenols for sport.
It was a great day for us and we can't wait to race together in the fourth edition of the Corsa delle Fornaci di Marsciano
M+Performance
M+Performance​​
In Italy there are over 7 million runners
Running is a well-rounded sport that can help improve physical and mental health. It is a low-impact activity that can be enjoyed by people of all ages and fitness levels.
It is an activity in close contact with nature, if done outdoors, and this further helps to find harmony between oneself and the environment.
In Italy alone, over 7.5 million people are estimated to regularly practice running according to a 2017 research by Nielsn Sports; it is in third place among the most practiced sports by Italians.

Running is suitable for people of all ages but as with other activities it is important to start with an appropriate training plan and gradually increase the intensity and duration of the exercise to avoid injury.