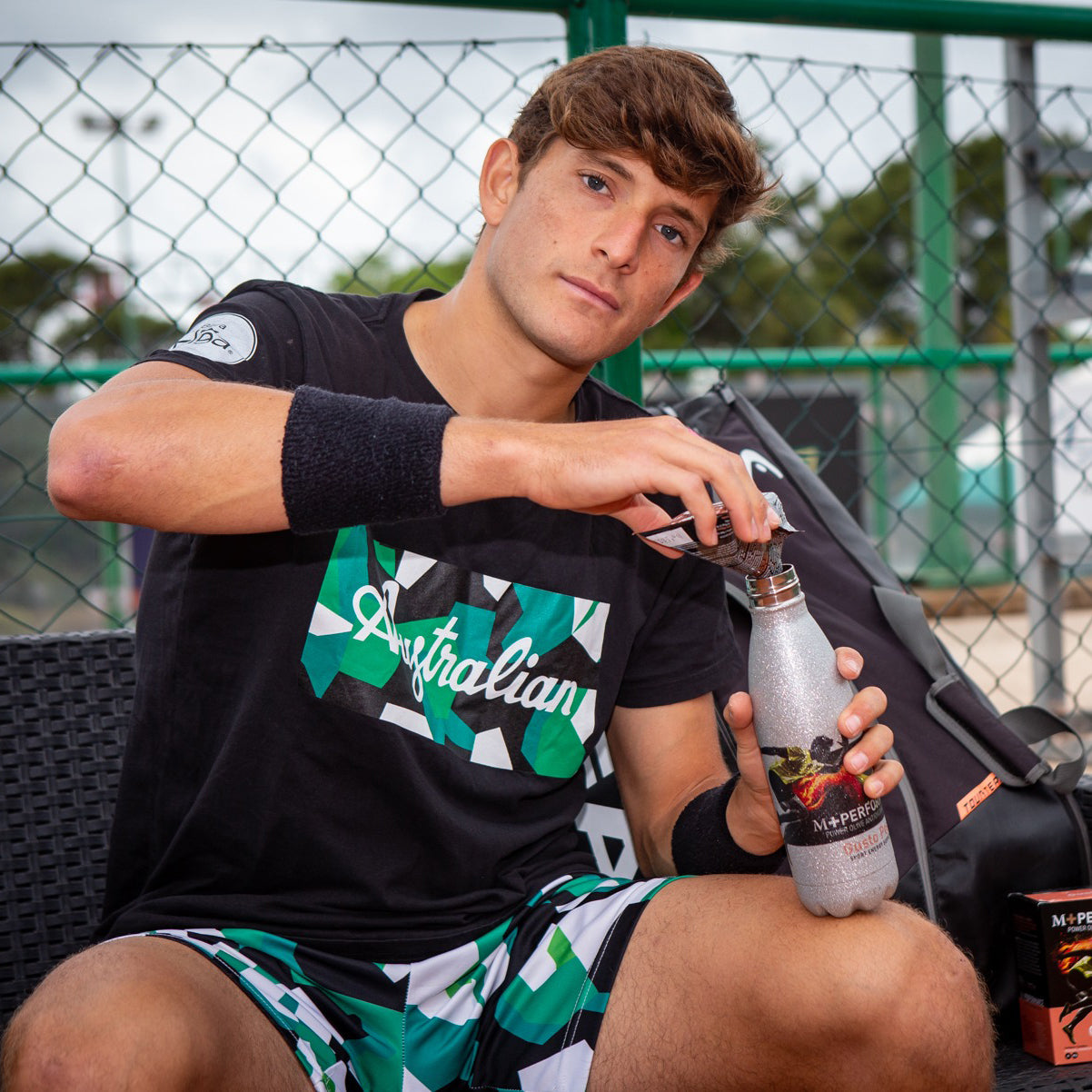 Francesco Passaro is a 21-year-old Italian tennis player; his best ATP singles ranking is 122nd place in September 2022.
Born in 2001 in Perugia, he grew up in the Junior Tennis of Perugia coached by Roberto Tarpani.
In 2022 he had his true consecration by also finding his first victory in an ATP tournament (City of Trieste Challenger) and managed to climb the APT ranking starting from the 600th position at the beginning of the year up to position 122 in September 2022.
Also in 2022 he reached the final of the Challanger of Sanremo, Forlì and Milan and participated in the US Open, bringing tennis Umbria back to the states after 31 years.
Also in 2022 he won the gold medal in both singles and doubles at the Mediterranean Games which took place in Oran, Algeria; he also won 3 ITF World Tennis Tour in Xativa, Monastir and Cairo.
Francesco has a powerful physique, he is 1.80m tall and weighs 82kg, and this helps him with his powerful serves and forehand, an athlete who spends entire weeks working on his physicality and who maintains clarity and strength even during the longest matches. .
He was one of the first sportsmen to use M + Performance, also retouching the product recipe and perfecting it together with his staff; he has been using it for years on a daily basis, both during matches and during training.
"I was among the first to use M + Performance thanks to my technical staff; we have perfected some details of the formula from the beginning and I feel this product is mine too; I use it every day, not only during my tournaments" .